Welcome to another week, another Thursday, another episode of Action Time Radio! What's that you say? Wrong question. The answer is who. As in 'Oo. As in Who...The Who, our featured band this week on Action Time Radio. Bookending the show with a couple of tracks from one of the less-heralded, yet more intersting of their albums, The Who Sell Out. Also in today's hour we've got a bit of mod revival, some latter day continental garage and beat, a bit of frat rock, and more, so on with the show! Here's what's on tap: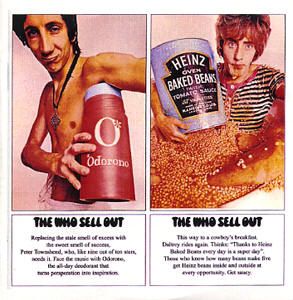 1. The Who – Glow Girl
2. The Ettes – I Get Mine
3. The Aardvarks – Arthur C. Clarke
4. Golden Earring – Sound Of A Screaming Day
5. The Hentchmen (featuring Jack White) – Ham & Oil
6. The Spiders – Don't Blow Your Mind
7. The Insomniacs – Miss Expanding Universe
8. The Barracudas – Dead Skin
9. Christian Bland and The Revelators – Shark Attack
10. The Exceptions – The Eagle Flies On Friday
11. We The People – Declaration Of Independence
12. Band of Wynand – Day-time, Nite-time
13. The Black Hollies – If You Won't Let Go
14. The Cavemen V – Love Pill
15. The Moonstones – Serás Mia (The Milkshaker version)
16. The Orangu-Tones – Beer Run
17. The Wild Ones – Dream On
18. Del Shannon – Sister Isabelle
19. The Who – I Can See For Miles
Thank you for joining us again this week, on our humble lil' action hour on Yeah Right Radio. We'll be back next Thursday with a brand new episode, and a brand new featured artist, at 10pm CET, 9pm GMT, 4pm U.S. Eastern Time, and 2pm U.S. Mountain Time. In the meantime, you can hear this show again tomorrow at 4am CET, 3am, GMT, 10pm ET, 8pm MT, and again the following monday at 6pm CET, 5pm GMT, noon ET, 10am MT. So pretty much whatever time of day you like your internet radio, there's a day of the week when Action Time Radio is convenient for
you
!