Can you feel the fall yet? No matter which side of the pond you're on, there's football...but more importantly, there's rock and roll! Yay for music, right? Anyway, we've got another brand new episode of Action Time Radio for your earholes today, so enjoy! Our featured artist this week is none other than one of the greatest freakbeat combos to ever come out of England, Les Fleur De Lys! So exciting, I've been wanting to feature these guys for a long time. We've got one of theirs along, and a number where they backed Sharon Tandy, which should be part of everyone's desert island music of all time. And awayyyyy we go: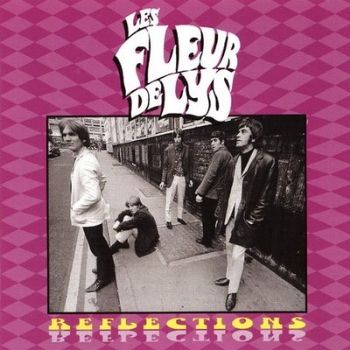 1. Les Fleur De Lys – Wait For Me
2. The Men From S.P.E.C.T.R.E. – Secret Agent Man
3. The Blazers – Bangalore
4. The Witchdoctors – I'm So Restless
5. Paul Ritchie & the Cryin' Shames – Come On Back
6. The Odds – I'll Make You Sorry
7. The Embrooks – Separations
8. The Sons Of Adam – Baby Show The World
9. Kaleidoscope – Please Excuse My Face
10. Strangers Family Band – Girl I've Been Taken
11. The Outcasts – 1523 Blair
12. The Lords – The World Is Falling Down
13. The Milkshakes – Jezebel
14. The Waistcoats – Forever Mine
15. Twin Guns – Carry On
16. Pussy – The Open Ground
17. The Wylde Mammoths – I Need You
18. Paper Blitz Tissue – Boy Meets Girl
19. Selda – Bundan Sonratma Bizi
20. Les Fleur De Lys – Daughter Of The Sun
Thank you for joining us again for this week's show. We'll be back next Thursday with a brand new episode, and a brand new featured artist, at 10pm CET, 9pm GMT, 4pm U.S. Eastern Time, and 2pm U.S. Mountain Time. In the meantime, you can hear this show again tomorrow at 4am CET, 3am, GMT, 10pm ET, 8pm MT, and again the following monday at 6pm CET, 5pm GMT, noon ET, 10am MT. So pretty much whatever time of day you like your internet radio, there's a day of the week when Action Time Radio is convenient for
you
!