Here we go, another wet and wylde Thursday in Action Time Radio headquarters! Still pouring out buckets of slop from the basement, given the once in a geological eon flood of last week, but it's all good down here. Let's get to it...after last week's full stop garagefest, we've gone in a mostly more trippy direction this week. But never fear, we've included some mod (and revival), and some good ol' instro surf for you. Our featured artist this week is non other than The Creation, and yet, you won't hear Makin' Time today. Love it, but everyone knows it. Without further ado...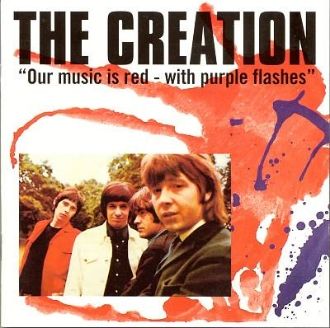 1. The Creation – How Does It Feel to Feel (US Version)
2. The Diaboliks – I'm The Fortune Teller
3. The Brian Jonestown Massacre – Stairway to the Best Party
4. We the People – St. John's Shop (Version 2)
5. Secret Colours – Lava
6. The Moviees – How High Can You Get
7. Tjutjuna – Mousetrap
8. Stereophonic Space Sound Unlimited – Theme From Stella Interstellar
9. The Vertebrats – Diamonds In The Rough
10. The Pretty Things – Walking Through My Dreams
11. The Vara-Tones – Repeto
12. Dr. Spec's Optical Illusion – She's The One
13. The Embrooks – A Note In My Drawer
14. The Kumari – Don't You Dare
15. The Knickerbockers – My Feet Are Off The Ground
16. Los Straitjackets – Hornet's Nest
17. Greenhornes – Satisfy My Mind
18. The Creation – Through My Eyes
Thanks again for joining us this week. We'll be back next Thursday with a brand new episode, at 10pm CET, 9pm GMT, 4pm U.S. Eastern Time, and 2pm U.S. Mountain Time. In the meantime, you can hear this show again tomorrow at 4am CET, 3am, GMT, 10pm ET, 8pm MT, and again the following monday at 6pm CET, 5pm GMT, noon ET, 10am MT. So pretty much whatever time of day you like your internet radio, there's a day of the week when Action Time Radio is convenient for
you
! See you next week!