Welcome to this week's very special episode of Action Time Radio! By the time you're enjoying our show this week, your intrepid purveyor of tunes will be in Austin, Texas, attending this year's fantabulous edition of the Austin Psych Fest. I wish all of you could be there with me, and perhaps, some of you are. Awesome! Anyway, as we did last year at this time, we're featuring an entire hour of bands who are playing Austin Psych Fest this year. So let's get all relaxed and lysergic for the next lil' bit and trip on outta here as we preview one of the single greatest events of live music ever to take place anywhere this year...
As I'll be there when you're here, I'm posting a bit early to share the playlist with you, but DO TUNE IN! Of course, at http://www.yeahright.eu/ - 10pm CET, 9pm GMT, 4pm U.S. Eastern Time, and 2pm U.S. Mountain Time, etc...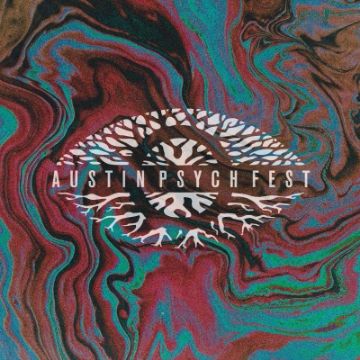 1. The Black Angels - Black Grease
2. Secret Colours - Lava
3. The Zombies - Kind Of Girl
4. The Golden Dawn - Tell Me Why
5. Loop - Head On
6. Jacco Gardner - Clear The Air
7. Temples - Sun Structures
8. Dead Meadow - In The Thicket
9. Moon Duo - Circles
10. Night Beats - At The Gates
11. The Brian Jonestown Massacre - Not If You Were The Last Dandy On Earth
12. The Warlocks - Baby Blue
13. Holy Wave - Albuquerque Freakout
14. Cosmonauts - Neon Kids
15. Elephant Stone - Setting Sun
16. The Young Sinclairs - Engineer Man
17. Christian Bland and The Revelators - Panic Picnic
Hope you enjoyed today's special feature hour of bands playing this year's Austin Psych Fest, we're damn glad to have been able to bring it to you today! We'll be back with another new show next week, with more of our usual mix of garage, beat, freakbeat, psych, Medway, and other good stuff.... Of course, you can always leave us comments at http://www.yeahright.eu! We'll be back next Thursday at 10pm CET, 9pm GMT, 4pm U.S. Eastern Time, and 2pm U.S. Mountain Time. In the meantime, you can hear this show again tomorrow at 4am CET, 3am, GMT, 10pm ET, 8pm MT, and again the following Monday at 6pm CET, 5pm GMT, noon EDT, 10am MDT. No matter what part of the day you like your garage, mod, psych, or beat, there's a day of the week when Action Time Radio is convenient for
you
!