Welcome to this week's new edition of Action Time Radio! You're here to byrn down thee garage, and we're here with the gasoline, let's get it on! Once again, we've gone across the pond, and back a few years, for this week's featured artist, The Mystreated. We're gonna spin a couple tracks from their final full-length release, Lovely Sunday Dreaming. Yeah, on a Thursday! Of course, you'll probably recognize at least Marty Radcliffe and Mole from this excellent band from the more recent combo The Higher State (as well as The Embrooks, and other projects...) Hope you enjoy...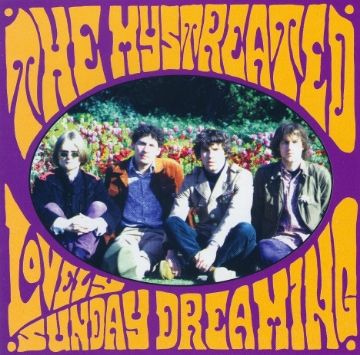 1. The Mystreated – Always
2. The Frantic Five – You Made Me Cry
3. The Kaisers – Shame
4. The Black Angels – The Day
5. The Mourning After – Set Me Free
6. Olivers – I Saw What You Did
7. Ros Serey Sothea - Chnam Oun Dop-Pram Muy
8. The Zoo – Gonna Miss Me
9. Cosmonauts – Dorothy
10. Drusalee & the Dead – Lily
11. Acid Baby Jesus – It's On Me
12. The Embrooks – I Was Alone
13. The Chesterfield Kings – Where Do We Go From Here?
14. Dead Ghosts – I Want You Back
15. The Miracle Workers – That Ain't Me
16. The Yardbirds – Tinker, Tailor, Soldier, Sailor
17. The Leopards – Empty People
18. Mie Nakao – Uwasa No Futari
19. The Warlocks – Moving And Shaking
20. The Mystreated – Whilst Standing Still
Hope you enjoyed today's show! We'll be back with another new show next week. Of course, you can always leave us comments at http://www.yeahright.eu! We'll be back next Thursday at 10pm CET, 9pm GMT, 4pm U.S. Eastern Time, and 2pm U.S. Mountain Time. In the meantime, you can hear this show again tomorrow at 4am CET, 3am, GMT, 10pm ET, 8pm MT, and again the following Monday at 6pm CET, 5pm GMT, noon EDT, 10am MDT. No matter what part of the day you like your garage, mod, psych, or beat, there's a day of the week when Action Time Radio is convenient for
you
!