Welcome to this week's hour of Action Time Radio! We're playing an awful lot of recent European garage and beat this week, with some 90's revival tossed in for good measure. So sit back, enjoy, grab a cold one or three, here we go. Our featured artist this week is a band whose first singles I've been really digging for the past while, The Mentalettes. They've got a brand new single on copaseDisques, and it's strong stuff. I'm still partial to the A side of their previous single, Fine Fine Fine, but the new platter shows a lot of growth, and in a good way. Can't wait for their full length coming later this year!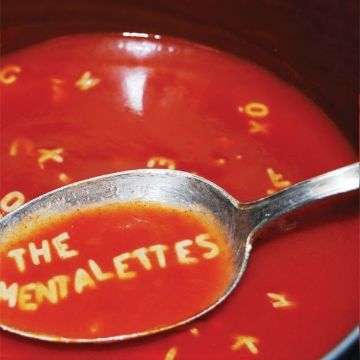 1. The Mentalettes – Lovers' Wasteland
2. The Kliek – It's My Pride
3. Night Beats – Hex
4. The Optic Nerve – Ain't That A Man
5. The Teamsters – Diggin' An Early Grave
6. The Solarflares – Apollo A Go Go
7. The Frowning Clouds – I'm Sad
8. Curlee Wurlee – Cinecitta Intrigue
9. Merry Go Round – Live
10. Thee Outlets – My Monkey Man
11. Paul Messis – Stuck In Society
12. Fortune & Maltese and the Phabulous Pallbearers – Chase You
13. Jonny Chan and the New Dynasty 6 – My Baby
14. The Open Mind – Before My Time
15. The Weirdos – We Got The Neutron Bomb
16. The Agenda – Shake Shake Scream
17. The Woggles – Los Angeles No Niseimaturi
18. Morgen – Purple
19. The Black Hollies – Run With Me Run
20. The Waistcoats – You Know He Did
21. The Mentalettes - Tides
Hope you enjoyed the show, we'll be back next Thursday with another brand new episode...what's in it will be as much a surprise to you as it is to me right now, so ring around the do-si-do, or something... Got any comments on the show? You can leave 'em on the blog, maybe we'll even answer! Or, check out Yeah Right's page on Facebook. Next week, same time, same Yeah Right Radio station, at 10pm CET, 9pm GMT, 4pm U.S. Eastern Time, and 2pm U.S. Mountain Time. In the meantime, you can hear this show again tomorrow at 4am CET, 3am, GMT, 10pm ET, 8pm MT, and again the following Monday at 6pm CET, 5pm GMT, noon ET, 10am MT. No matter what part of the day you like your garage, mod, psych, or beat, there's a day of the week when Action Time Radio is convenient for
you
!