Happy New Year, welcome to 2014, a year which will no doubt bring us all great tidings of rock and beat and joy. Or, at least a few more episodes of Action Time Radio! Who knows what the year's really gonna bring, but as long as it sounds good...then it is good. We're going to start off this year featuring one of the great pressings of last year from Rumble Skunk Records, as our first featured artist of 2012...Lords Of Gravity, and two tracks off their excellent release "The Curse Of Icarus"...here...we...go....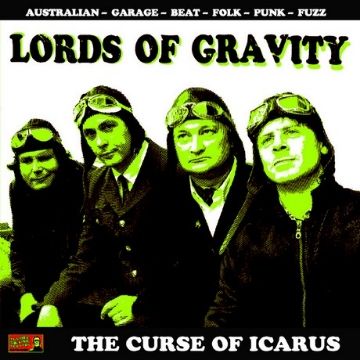 1. Lords Of Gravity – No Sunshine
2. The Above – Come Quick
3. The Solarflares – Find A Hidden Door
4. The Phantom Keys – Don't Wanna Be Free
5. Satan's Pilgrims – Morpheus
6. James Taylor Quartet – The Onion Club
7. The Quiets – Hot Line
8. The Rogues – Put You Down
9. Small Faces – Plum Nellie
10. The Swingin' Neckbreakers – Same All Over The World
11. Margaret With Bunnies – Aeba Suki Suki
12. The Kaisers – Twist It Up
13. The Chesterfield Kings – Are You Gonna Be There?
14. The Agenda – 50,000 Watts Of Love
15. Ro-D-Ys – Looking For Something Better
16. The Galileo 7 – Ella
17. The Pandoras – He's Not Far
18. Mummies – Stronger Than Dirt
19. The Bruthers – Bad Love
20. The Creation – Nightmares
21. Matadors – Get Down From The Tree
22. Lords Of Gravity – Funnel Web
Hope you enjoyed today's show, we'll be back next week with another new hour of old (and old school) garage, beat, instro, and lots more. Same time, same Yeah Right Radio station, at 10pm CET, 9pm GMT, 4pm U.S. Eastern Time, and 2pm U.S. Mountain Time. In the meantime, you can hear this show again tomorrow at 4am CET, 3am, GMT, 10pm ET, 8pm MT, and again the following Monday at 6pm CET, 5pm GMT, noon ET, 10am MT. No matter what part of the day you like your garage, mod, psych, or beat, there's a day of the week when Action Time Radio is convenient for
you
!