Welcome to this week's episode of Action Time Radio! Hope everyone around the world's diggin' their Thursday...for us here in the new country, we're eating turkey today. And lots of it. But we're also listening to lots of mod, psych, garage, and revival to wash it all down with. We're featuring a heaping helping of The David today, from their album "Another Day, Another Lifetime", to bookend the show with. The David were, at turns, baroquey, psychy, but with tasty pop sensibilities for their time. Hope you dig.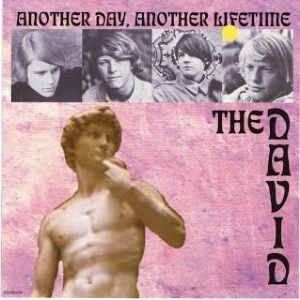 1. The David – Mirrors Of Wood
2. The Cynics – Tears Are Coming
3. Dale Gregory and The Shouters – Did Ya Need To Know
4. The Misunderstood – Bury My Body
5. April March – Caribou
6. The Castaways – You Were Telling Lies
7 .The Apemen – Pogo A' Go-Go
8. The Kinks – Autumn Almanac
9. The Giant Robots – Say You Love Me
10. Small Faces – You Need Loving
11. The Pandoras – You Don't Satisfy
12. Mary McCarthy – You Know He Did
13. The Brian Jonestown Massacre – Illuminomi
14. The Strangeloves – Night Time
15. The Above – Act Your Age
16. The Vipers – Cheated and Lied
17. Amoeba – Lost Love
18. The Attack – Go Your Way
19. The David – Another Day, Another Lifetime
Hope you enjoyed the show today! We'll be back Thursday, at 10pm CET, 9pm GMT, 4pm U.S. Eastern Time, and 2pm U.S. Mountain Time. In the meantime, you can hear this show again tomorrow at 4am CET, 3am, GMT, 10pm ET, 8pm MT, and again the following monday at 6pm CET, 5pm GMT, noon ET, 10am MT. So pretty much whatever time of day you like your internet radio, there's a day of the week when Action Time Radio is convenient for
you
!