Welcome to this week's fresh off the can edition of Action Time Radio! After all the trippy psych from the last couple of weeks, we're headed back into a more traditional garage and beat direction this week, from the 6T's to...well...now! Our featured artist this week is The Offhooks, who are from quite a while back, and yet have recently had their Inside Looking In album released by way cool label State Records. Dig it!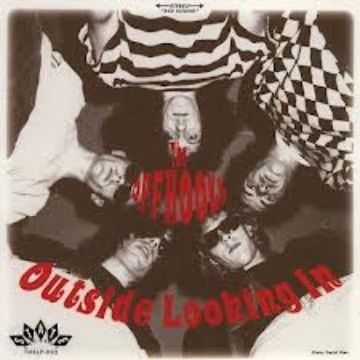 1. The Offhooks - I Live My Life
2. The Shady Daze - You Don't Know Like I Know
3. Apple - Buffalo Billy Can
4. Love - She Comes In Colors
5. Seks Bomba - Operation B.O.M.B.A.
6. The Creation - Midway Down
7. The Solarflares - Inside Of A Dream
8. The Pretty Things - We'll Play House
9. The Kumari - Don't You Dare
10. The Datsons - Agent Eleven
11. Thee Outlets - Sortir Avec Toi
12. The Toreros - Come
13. Fuzztones - Strychnine
14. The Dukes Of Hamburg - Midnight To Six Man
15. Baby Huey & The Baby Sitters - Monkey Man
16. Loose Ends - That's It
17. The X-Ray Harpoons - Dawnbreaker
18. Big Town Boys - August 32nd
19. Thee Cybermen - Weston Rhyn
20. The Kinks - Everybody's Gonna Be Happy
21. Mystic Brew - Your Reality
22. The Offhooks - Pass The Time
Hope you enjoyed today's show, we'll be back with a brand new hour for you next week! Of course, you can always leave us comments at http://www.yeahright.eu! We'll be back next Thursday at 10pm CET, 9pm GMT, 4pm U.S. Eastern Time, and 2pm U.S. Mountain Time. In the meantime, you can hear this show again tomorrow at 4am CET, 3am, GMT, 10pm ET, 8pm MT, and again the following Monday at 6pm CET, 5pm GMT, noon EDT, 10am MDT. No matter what part of the day you like your garage, mod, psych, or beat, there's a day of the week when Action Time Radio is convenient for
you
!